Published on February 14, 2021
Pople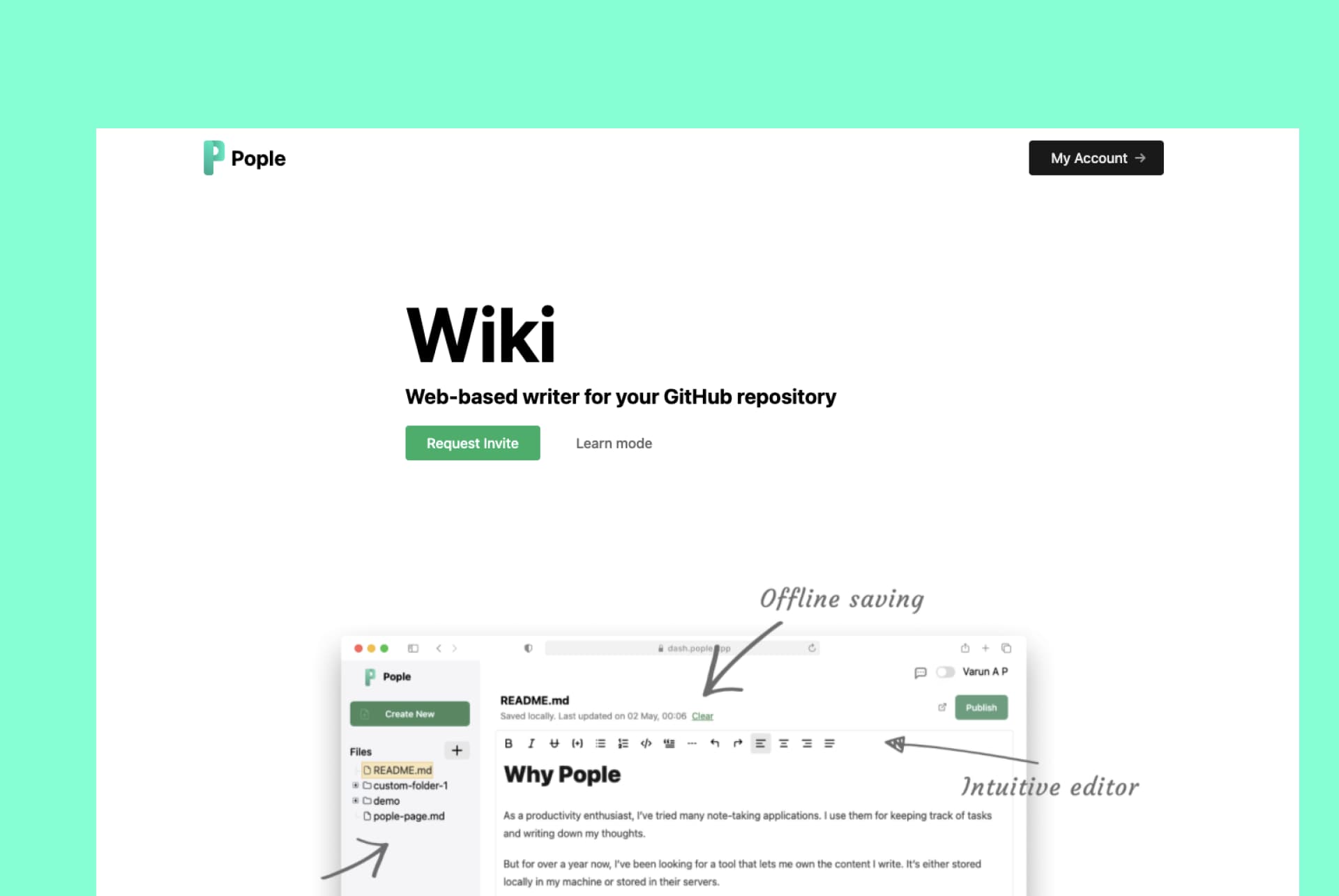 This project is not active anymore.
Quick Intro
Pople is an advanced web-based writer for taking notes, creating lists or building a wiki for yourself or your team. All while storing data to your public or private GitHub repository.
Tech Behind
NextJS for landing pages and webapp
Chakra UI for styling
Serverless framework for rest API's running on Google cloud functions
Firestore as Database
🎉 Interested in Frontend or Indie-hacking?
I talk about the latest in frontend, along with my experience in building various (Indie) side-projects